Tag Archives:
nature
My boys (4 & 3) and I have a saying, "If you're dirty, you're having fun."  The last several days we have been working in the back yard, including digging up a dead lilac bush.  The boys love digging in the dirt, lifting up rocks to see what creatures they might discover, and trying to find worms.
They have also really taken to a curriculum series Zondervan recently published called, The Nature of God.  Ideally, both of the 9 lesson curriculum DVDs (one based in Hawaii, the other in Michigan) are for children's church, Sunday school, or even a home school curriculum and for ages 6-9.  However, both my boys not only love watching the lessons, but learn a lot from them as well.
Peter Schriemer hosts each lesson and takes children on a journey through creation that is applicable to their day-to-day, spiritual life.  Kids learn about humpback whales and why it's important to obey; forest floor creatures and whether God will take care of them or not; and Great lakes dunes and God's forgiveness.
Children watch the 10-12 minute video and then teachers or parents can print off the activities and lessons from the DVD-ROM.  Each DVD-ROM has unique lessons for grades 2-4 for church or school.  Watch the full first lesson from Great Lakes Discoveries below and the full first lesson from Hawaiian Adventures at this link: http://zndr.vn/L0nL0G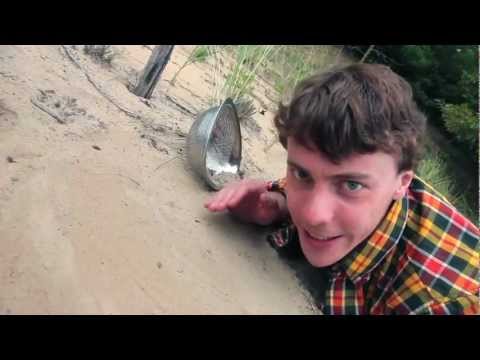 Also be sure also to visit the Small Group Bible Study playlist on YouTube.  Watch full-length small group Bible study sessions free from authors and pastors like Timothy Keller, Andy Stanley, Craig Groeschel, and Mark Batterson.